Fleur de Lis, square pizza seller and among Baton Rouge's oldest restaurants, has announced that it will close over the Fourth of July weekend — and it's not clear when or if it will reopen.
This news caused shock and a wave of nostalgia for many loyal customers and fans of pizza around the world (anchovies, Italian sausage, mushrooms, pepperoni, salami, onions – no free alternatives). And for some, it shows how Baton Rouge and its restaurant scene are evolving.
Fleur de Lis says it "will be closed July 4 – July 12 for a holiday" – something that has been known in the past. But her Facebook page says, "We will be closed until further notice, due to staff shortages. A big thank you to the few loyal employees and all my loyal customers."
The owners of Fleur de Lys could not be reached for comment. The restaurant's voicemail says, "We will be closing indefinitely at this point due to staffing issues. We will really miss all of our customers and appreciate all of your years of loyalty, but I can't get people to work anymore. Hope to see you soon and thanks for calling."
The Facebook "closed until further notice" message attracted more than 500 comments and nearly 400 posts within 48 hours of being posted. Stuart Gray commented on the post with a potential solution: "Charge me a few extra bucks per pizza and pay a little more to your employees if it helps keep them!"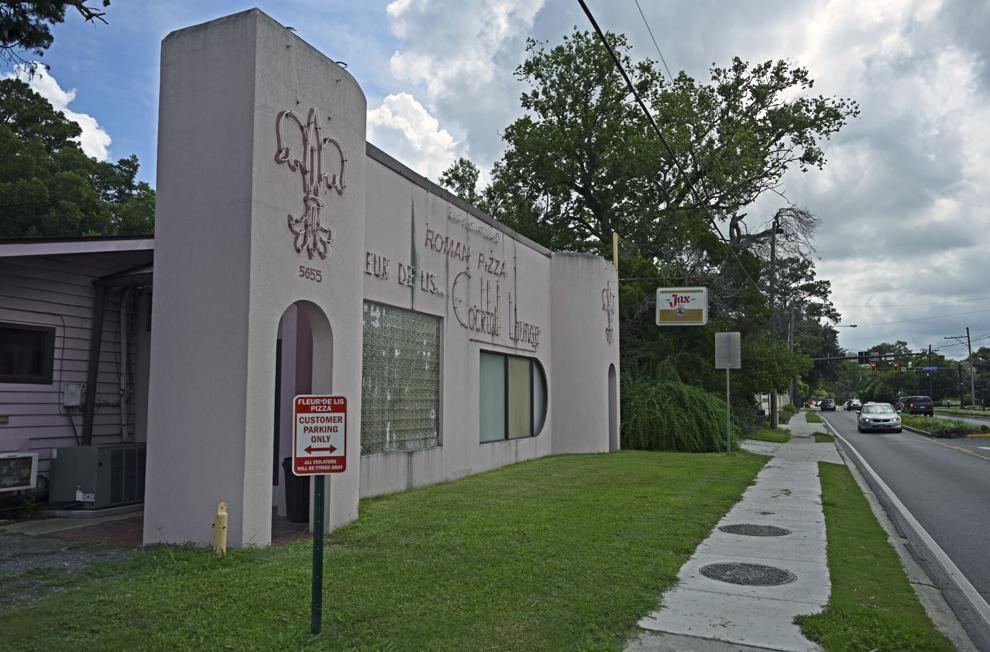 Gina Catforth, who says she was born and raised in Baton Rouge, commented, "It's been my favorite pizza of my life and I'm sad I won't have it for the last time. I'll miss playing pinball as a kid, I'll miss the jukebox, I'll miss the window-ready, I'll miss the half-baked." I have tears in my eyes. Thanks for my 38 year old memories and the best pizza anywhere. I really love this place."
Cutforth adds that pizza was worth the two-hour wait in a smoky bar, when restaurants were still allowed to smoke and she had to make sure she had cash on hand — or a check, because they never took cards.
'Oh my God, you have no idea how awesome she is,' said Catforth. "It was absolutely unique, and it was the best.
Part of the Baton Rouge fabric.
Fleur de Lis opened in 1946, according to the site. Most recently, husband and wife team Pam and Murray Rushing ran the restaurant; Pam is the granddaughter of original owners Annie Distefano and Joseph Guercio.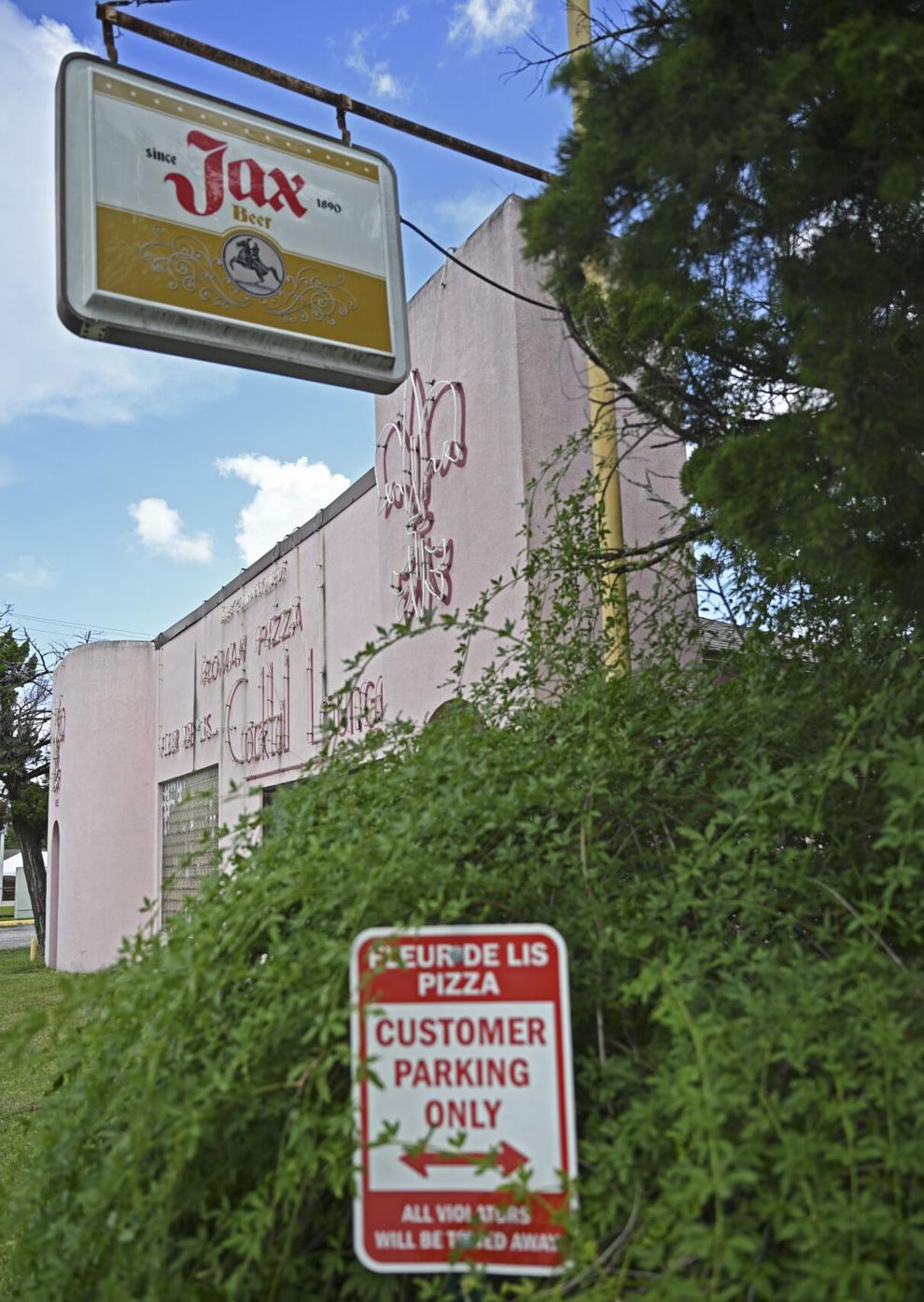 The building was originally the Fleur de Lis Cocktail Lounge, but the owners kept the name even after it became a pizzeria. The original owners were making the pizza as an appetizer, but the customers loved it so much that they graduated to a full-size pizza – made in a cookie sheet, which explains the famous rectangular shape.
It's bad news for Baton Rouge that such a unique, well-established restaurant is in trouble, said Randy Wesley, owner of Bastime.
"It's sad," he said. "It hurts the restaurant scene." "Places like Chicken Shack, Fleur de Lis and Pastime – all places that have been part of the fabric of Baton Rouge for so many years – when a restaurant like this closes, it tears at the fabric of the place."
Wesley continued, "These are the places where people met, where they had their first date, where they celebrated. For some, shutting them down is a death in the family."
Wesley said many restaurants, including his, are struggling to find enough staff. He says Pastime usually has a crew of 20, but they work with a crew of 12, with people taking extra shifts. He said Wesley and his night manager have extra responsibilities and work nearly every day.
Wesley worries that the lack of manpower, combined with the inflated cost of everything restaurants buy, are making it more difficult to stay open.
"It's probably one of the darkest times for restaurants – even more so than COVID," he said. "Now, with inflation and the employment situation, it's hard to make enough money to keep the doors open."
Wesley said that although some people might think he's glad a competitor is struggling, he's not.
"If I can help Fleur de Lis, I will," he said. "If they need to borrow cheese, I'll lend them. In fact, Fleur De Lis borrowed cheese from me and I borrowed cheese from them." "Most people think I'd be happy to shut down a competitor, but that doesn't make me happy."
Changing times?
Although, for some, restaurant problems are just a sign of a business that doesn't change over time.
Amidst Facebook's nostalgic comments about Fleur de Lys, some have taken issue with the tone of the owner's message on Facebook, especially regarding the "few loyal staff". Commentators said that with unemployment in East Baton Rouge parish around 3.5%, service workers could be more picky about the work they do – and that an employer taking to social media complaining about workers' "loyalty" never looked good.
"Mid City has changed," said Mary Ellen Slater, noting, "Mid City has changed. I'd call their closing a subjective affair. We have a lot of good pizza on that street. Pizza in Fleur de Les is so mediocre – or you can go to Rocca." to the burgeoning restaurant scene on Government Street as evidence that companies that adapt to the changing landscape and tackle workforce issues are doing well.
Companies that don't adapt eventually fail, says Slater, who owns a building on Government Street and plans to move her business there later this year after renovations are complete. She said Fleur de had no clear evidence of her reluctance to change — they didn't take credit cards.
"It's 2022, and they haven't taken credit cards," she said. "You'll find people who are sad about this place, but you will find people who have gone there who may not have been seen as proper customers who are not at all as sad as you thought."